General Information
Greece is situated at the southernmost corner of Europe and the Balkan Peninsula. Travelling within the country is easy, using our transportation network. In recent years it has been modernised and impressively upgraded and, as a result, Greece today has an integrated transportation structure allowing for fast and safe travelling all over the country.
Transportation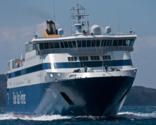 Apart from the main airports in Athens and Thessaloniki, there are also smaller airports that provide trips to and from the more famous islands in the Aegean and Ionian Seas. In the sea transport sector, the Greek fleet, consisting of all types of vessels (passenger ships, high-speed ferries, hydrofoils, ferry boats, etc) provides an extensive coastal transportation network serving all Greek islands, ensuring travellers speedy, reliable and enjoyable routes.
Aegean, Argosarosikos islands and Crete are linked mainly with Piraeus, Lavrio and Rafinas ports.
Ionian Islands are linked with Patras, Killinis, Igoumenitsas and Astakos ports.
Time Zone
Greece is 2 hours ahead of Greenwich Mean Time (GMT), 1 hour ahead of Central European Time and 7 hours ahead of Eastern Standard Time (EST).
Religion
The constitution of Greece recognizes the Orthodox faith as the prevailing faith of the country, while guaranteeing freedom of religious belief for all.
Language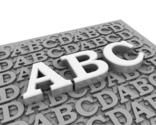 Our official language is Greek. An increasing population (especially younger people) and almost everyone who's working in tourism, leisure and shops speaks fluent English, French, Italian or German.  Signage, menus and transportation signs are written in both Greek and English.
Some prefer to use a small dictionary, a language guide, or you can use a set of day-to-day words and expressions using the Greek Language Basics. It's worth trying; you will see that your effort was warmly received, returning back some happy faces and many smiles. No matter how wrong it might sound, it will be highly appreciated and rewarded.
It has also been noticed that many foreign tourists have studied – or even speak – ancient Greek, back from their childhood education.
After all, this is one of the oldest recorded living languages on Earth, being used by Aristotle, Homer, Plato, Herodotus and Alexander the Great.
Modern Greek is the official language for Greece and Cyprus and one of the 23 official languages of the European Union. Don't forget that English has over 50,000 words in its lexicon which have a Greek root, especially in the sciences and medicine.
Health and Safety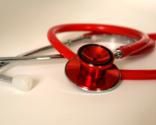 Detail and practical information is given through our website on every aspect, both for EU citizens and visitors around the world, such as what is given for free, or when they should pay for their treatment.
Check our Medical and Safety page and Emergency Phones for more information. Here is a shortlist of telephone numbers:
| | |
| --- | --- |
| SERVICE | PHONE NUMBER |
| Police | 100 |
| Ambulance Service | 166 |
| SOS Doctors | 1016 |
| Emergency hospitals, Pharmacies, Doctors | 1434 |
| Poisoning First Aid | 210 779 3777 |
| Open Line for alcohol drug Addiction | 210 3617089 |