Practical Telephone Information
Mobile Phone

Mobile (cell) phones are commonly used all over Greece. The main Mobile Operators are: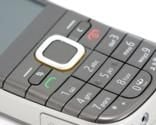 They are all offering 3G services and high-speed mobile internet access. Their coverage is close to 99% of the entire country. They have also developed an extended sales network, with dedicated points-of-sale on each island.
As a foreigner, it is probably necessary to check in advance with your provider the availability of service and roaming with at least one of the three operators.
Also bear in mind that making calls to local numbers (landlines or mobiles) always requires the country code (0030) in front of the phone number you want to call.
Local Calls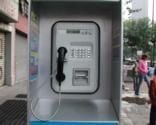 If you want to make a call inside Greece, you only have to remember to use the area code of the location. For example, calling to an Athens landline number you first dial (210).
There are also public phone booths which accept cards or tokens which can be bought from post offices or local corner shops and kiosks (periptera).
Emergency numbers
| | | |
| --- | --- | --- |
|                 | Police ......................................................................... | 100 |
|              | Fire Department ......................................................... | 199 |
|              | Tourist Police ............................................................. | 171 |
|              | Coast Guard .............................................................. | 108 |
|              | First Aid Station ......................................................... | 150 |
|              | ForestFire Service ..................................................... | 191 |
|              | Emergency Medical Assistance .................................. | 178 |
|              | Social and Psychological emergency ......................... | 197 |
|              | Ambulance Service .................................................... | 166 |
|              | Medical Advice ........................................................... | 194 |
|              | SOS Doctors .............................................................. | 1016 |
|              | Emergency hospitals, Pharmacies, Doctors ............... | 1434 |
|              | Poisoning First Aid ..................................................... | 210 7793 777 |
|              | Medical Information .................................................... | 210 8983 14 |