Life in Lefkada
Editorial
With its idyllic shores and rickety wooden piers it's a snapshot of heaven.
In the midst of the clear turquoise waters of the Ionian Sea, lies the island of Lefkada, one of the lesser known hotspots for  hoppers. Reachable by car from mainland Greece along a floating bridge, it's a brilliantly accessible holiday spot and yet fairly untouched by tourism. Standing at only 15km east to west, the island is reasonably small but don't fear, there's plenty to keep you occupied. With its balmy Mediterranean summers, visitors are guaranteed sunshine and a hearty tan and with its idyllic shores and rickety wooden piers it's a snapshot of heaven and the perfect location for a relaxing break from reality.
To ensure you beat the crowds and make the most out of your stay we've picked out the best spots to visit so there's nothing stopping you.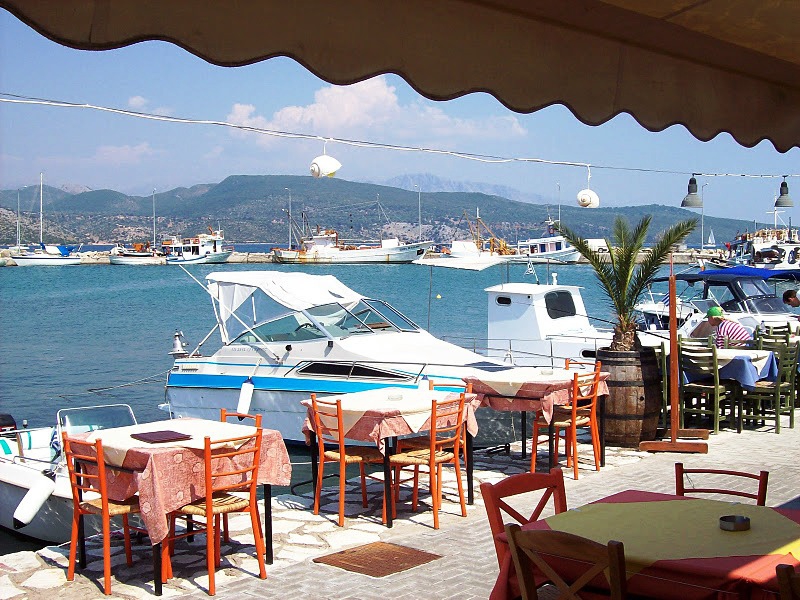 ACTIVITIES
Caving
A mere 12 nautical miles from the town of Nidri lies the Papanikolis cave, the second largest in Greece and a wonder to behold. Thought to have been a hiding spot for the Papanikolis submarine during the Second World War, this vast underwater cavern has an enthralling interior and is a perfect spot for snorkelling. To get there, either hop on a ferry from Nidri, or if you fancy a more exclusive excursion, charter a water taxi and get there before the crowds.
Watersports
Vassiliki Bay on the south coast of the island is the Mecca of all things watersports. With reliable cross shore winds each day, it is a beacon for top windsurfers from all over the world. Heading down to the beach, expect to see a flurry of bronzed, blonde individuals and from the early afternoon when the waves pick up you'll be witness to some top notch skills and tricks from world ranked sportsmen. A couple of competitive holiday companies take up the majority of the coastline, but it is possible to rent kit by the hour further down the beach so you can test out your sporting prowess far from the glare of the professionals.
As well as windsurfing, the island is also famous for its kitesurfing. Milos beach, five minutes from the town of Lefkas is the hub of kitesurfing as the wide, flat cove provides the perfect conditions. However, the winds here are particularly strong so if you're a novice, grab your camera and observe from the safety of the shore.
And if extreme sports really aren't your cup of tea, why not try a spot of SUPing (Stand Up Paddle-boarding)? It's best at sun rise, so set your alarm and head out early to get the best views of the coastline and, if you're lucky, spot a few dolphins en route.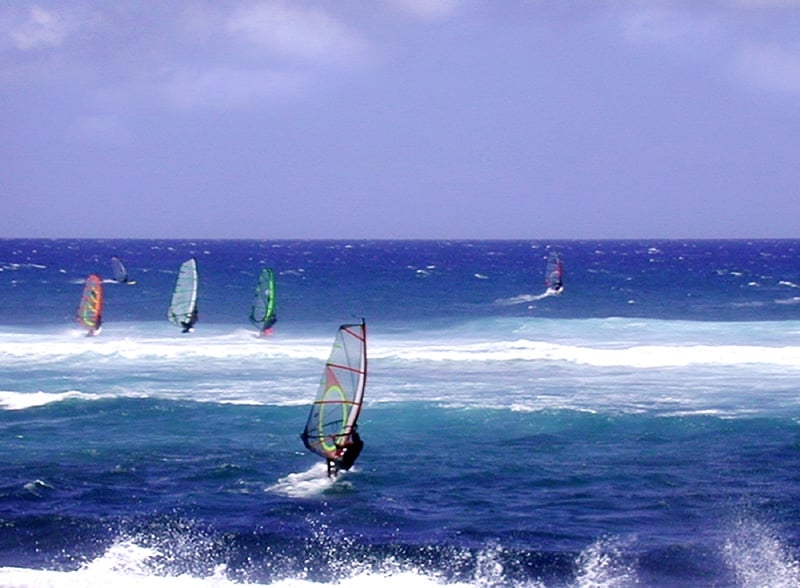 HOTSPOTS
Nidri Waterfall
After a morning of sportsmanship, head into Vassiliki town to a small place called 'Niko's' where you can rent a moped for the day at a reasonable price. Power up the mountains on the windy track roads, stopping at Panorama restaurant at the top for terrific views and a well needed refreshment. Continuing a few miles and you'll reach Nidri, Lefkada's largest town and the home of the Nidri waterfall. As the ideal stopping point in the heat of the day, you can have a dip and marvel at the views. And from May to October, the small wooden kiosk sells drinks, so you won't perish in the summer sun.
Agiofili Beach
Ticking every cliché in the book, Agiofili displays fine white sands and crystal clear, turquoise sea. If you're looking for a morning of sunbathing or simply a few hours to read your book, then this cove if the perfect, picturesque spot. It's easily reachable by boat from Vassiliki harbour with ferries heading out every few hours. But if you want to beat the crowds, hire a boat yourself meaning you can get to the secret spots bigger boats can't reach, and it's a great way to see the island. Dessimi Boat Hire is relatively cheap and means you can explore Lefkada at your own pace.
Kefalonia
As the largest Ionian island, Kefalonia is a popular destination for many travellers, known by most as the filming residence of the well-loved, romantic film 'Captain Corelli's Mandolin'. Conveniently, the island lies wonderfully close to Lefkada, meaning you can be there in less than an hour, grabbing a ferry from Vassiliki harbour. You'll dock in Fiscardo, one of the only villages unharmed by the 1953 earthquake on Kefalonia so the streets are lined with charming historical buildings, with multiple shops and restaurants to keep you entertained. As most ferries head into this area, it can be quite busy, and so for a quieter day trip, head further inland where striking mountains offer a number of stunning walking trails.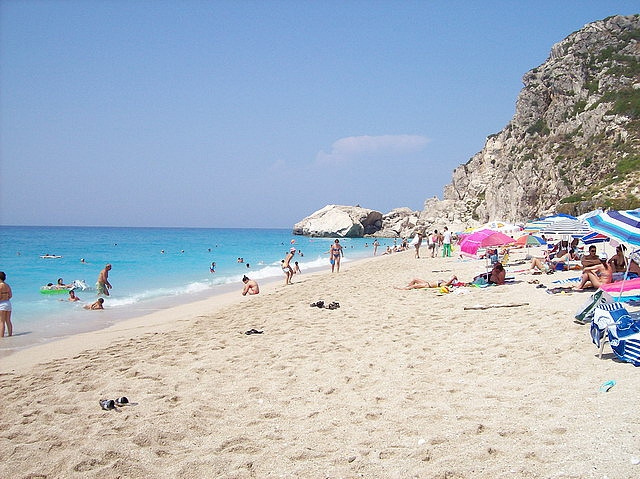 DINING
Lefkas Town
Situated where Lefkada joins with the mainland, Lefkas town is the first spot you'll come to on the island. Its modern marina is particularly eye catching and, with its ability to hold over 600 boats, you'll see some snazzy motors belonging to rich island hoppers. The historical town centre is in stark contrast with colourful, traditional houses and an array of markets stalls and shops open all evening so you can browse before or after eating. For a top taverna for traditional fodder, try Efichia right in the centre with little tables out in the street for you to relax in the warm evening and people watch to your heart's content.
Vassiliki Bay
On the front of Vassiliki harbour 'Stelios' restaurant serves up top notch Greek mezzes with vine leaves, feta and olives to make your mouth water, and for a more extravagant eat, why not try the octopus, often seen hanging out to dry in the heat of the day? And after dinner, nearby cocktail bar 155 has a relaxed and trendy vibe with comfortable furniture, quiet jazz music in the background and an array of cocktails, mocktails and coffees to die for as well as its famously strong mojitos.
So now we've sorted your itinerary, all you'll need to do is pack your sunglasses and head off for a relaxing and fun filled break.