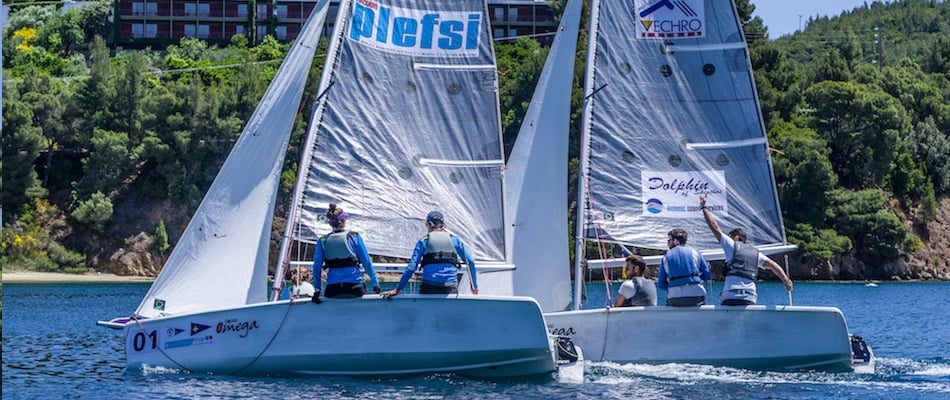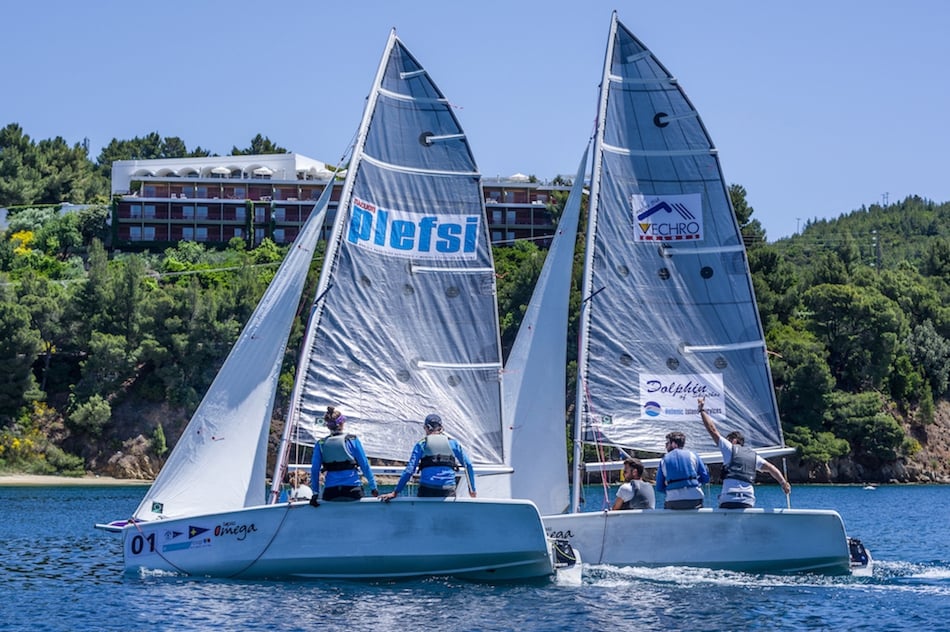 Event Details
For the 3rd year, the Skiathos Palace Cup takes place on the green island of Sporades, on May 2018!

Once again, in Koukounaries bay, you will enjoy a unique 3 days spectacle of duels between sailing teams, very close to the shore!
The Match Racing event is between two teams, a short duration race, which offer much tension and spectacle. During the race, all participating teams, 'play' through a process called round robin to define winner.
The America's Cup is an event traditionally done in this way.